08.09.2020
Forbes Ukraine has compiled a ranking of the best cities in Ukraine for doing business. Vinnytsia took the second place and lost to the leader of the rating – Ivano-Frankivsk by only three points. Vinnytsia scored 717 points against 720 points in Ivano-Frankivsk. The last place took Lysychansk, which received 304 points. The rating was published in the September issue of the magazine.
"This rating is compiled to identify the promising areas of business development and investment. The attractiveness for business of the cities with a population of 90,000 people was estimated", – Forbes informs.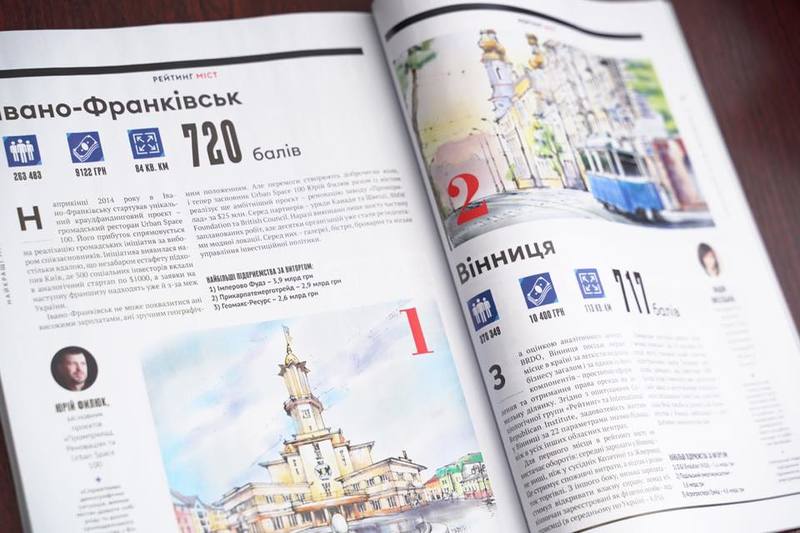 Vinnytsia is significantly ahead of the ranking leader in terms of "Transparency of city authorities", "Transport" and "Education" however, it is inferior in such indicators as "Purchasing power", "Business activity" and "Migration attractiveness".
Average salaries are the reason for the second place. "Salaries in Vinnytsia are not higher than in neighboring Kozyatyn and Zhmerynka", the authors said. However, such a phenomenon can be considered an incentive to start your own business.
"Vinnytsia ranks the first in Ukraine in terms of ease of doing business, and according to a survey by the Sociological Group "Rating" and the International Republican Institute, the level of life satisfaction in Vinnytsia in 22 parameters is much higher than in all other regional centers", – commented in Forbes Ukraine.