24.06.2020
Vinnytsia city Mayor Serhii Morhunov informed about this on his Facebook page.
"Now we have to support economic development in difficult conditions. Our anti-crisis program "Vinnytsia citizens are important" is also aimed at this. But it is also important to continue those investment projects that were launched earlier. Our partners HEAD, Green Cool, TCS INVESTMENTS UKRAINE are ready to start construction of their plants after the quarantine is over. And we, in turn, continue to develop the infrastructure of Vinnytsia Industrial Park".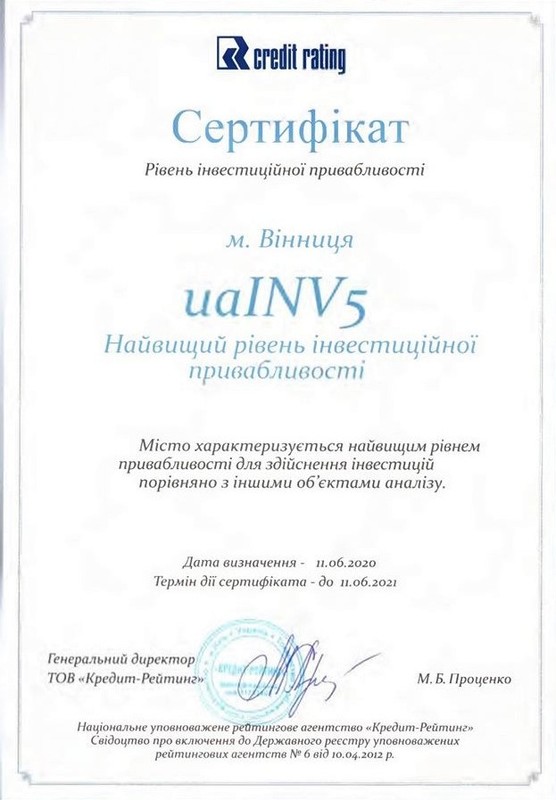 We would like to remind, three industrial parks were established in Vinnytsia city:
✅ Vinnytsia Cluster of Refrigeration Engineering, UBC Group Holding Green Cool factory has been successfully operating on its territory.
✅ Vinnytsia Industrial Park.
✅ Winter Sports Industrial Park of HEAD company.