We continue to establish partnerships for the sake of further innovative development of Vinnytsia! Bosch Ukraine, a technology leader, has joined our strategic partners list.
On October 27 in Vinnytsia a Memorandum of Cooperation was signed between Robert BOSCH LTD and Vinnytsia City Council. The parties are expected to strengthen each other in creating an attractive educational environment that will help young people realize their scientific potential, create a successful business and implement it in Ukraine.
In addition, at the initiative of Bosch Ukraine, the team of Vinnytsia City Council and Vinnytsia Municipal Center of Innovation launched a new important project – Vinnytsia Innovation Day. It allows to hold demonstrations of various innovative developments for residents of our community, business and science on a regular basis, and, accordingly, to establish cooperation between them.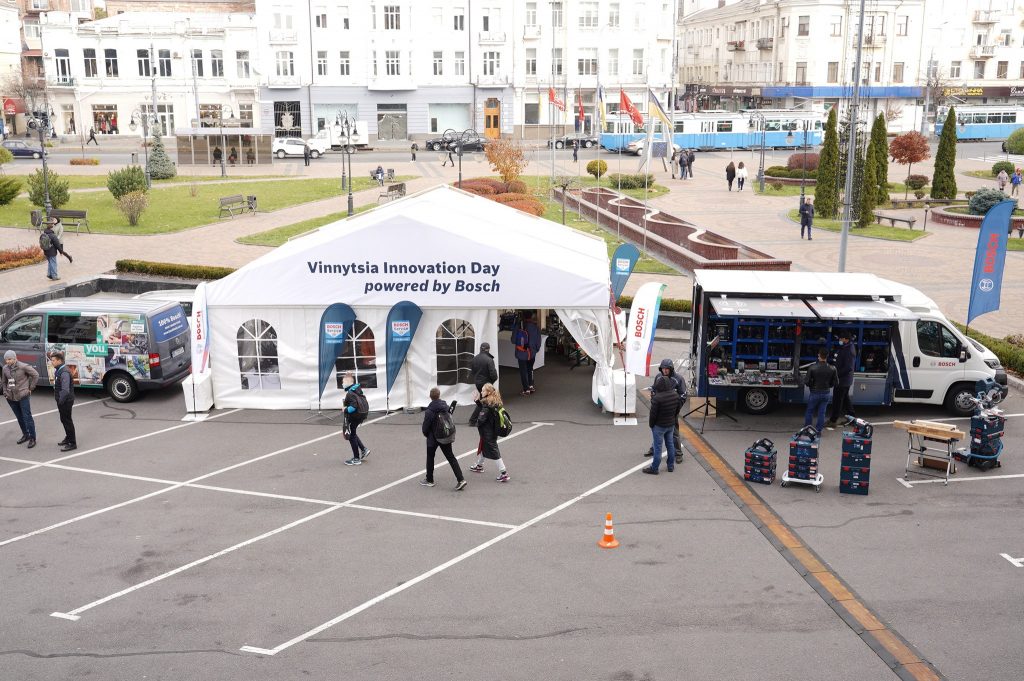 As part of the first event, there was a demonstration platform on Independence Square, where everyone could test a variety of electrical equipment, get acquainted with innovative safety systems. Besides, children and were presented with educational toys "Bosch Mini".
It is important to note that the city's team is systematically working on innovative development, as residents and experts have identified this area as one of the priorities and have included it in the Development Strategy of Vinnytsia City Territorial Community until 2030. In particular, strategic priority №1 – digitization of municipal space and priority №4 – Green economy and smart specialization.